Specifications
Ceiling Lamps
Functional option: Dimmable / CCT tunable/ Humanbody sensor / Acoustic & Light Sensor / Microwave Sensor
High Quality CE Approval Round 11W Ceiling Lamps
Ceiling lamps features:
1.High efficiency,save more than half energy than traditional lights;
2.Constant current drive,no flicker, no electromagnetic rad
3.Long lifespan:35,000 hrs,low lumens decline
4.Functional option: Dimmable / CCT tunable/ Humanbody sensor / Acoustic & Light Sensor / Microwave Sensor
Ceiling lamps application:
Widely applied to household,office,hotel,school,hospital and other places needing energy saving and longtime lighting.
1.Instead of the indoors ceiling light
2.School/Universities/Hospital
3.Conference/Meeting room, Show room
4.Commercial Complexes
5.Factories/Offices
6.Super-markets
7.Residential/Institution buildings
Ceiling lamps assembly:
Surface mounted on ceiling floor with three screw nails first, then cover the mask, easy to disconnect.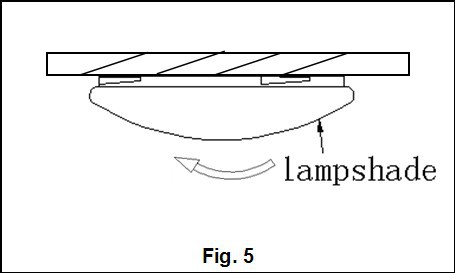 Ceiling lamps package: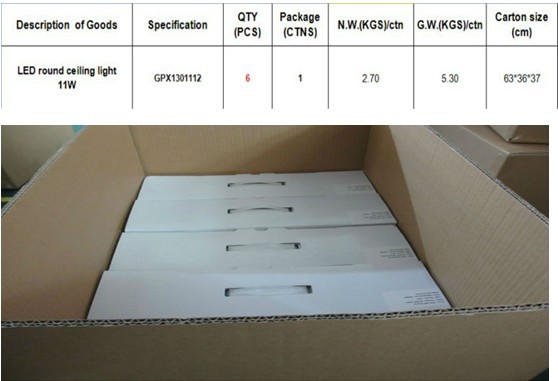 Why GOPRO
Established in 1994, Xiamen Guangpu Electronics Co., Ltd. is one of the earliest LED encapsulation factories in
China, with 20 years' experience in LED encapsulation and development, manufacture and sales of its application
products,like ceiling lamps.
Our company passed ISO9001:2008, UL, TS16949 quality system and all products comply with EU RoHS and WEEE
standard.Excellent quality and high reputation makes us to be the good supplier of international renowned enterprises
and attracts good business partners.
Our products have been exported to South-East Asia, Japan, Europe and America and are very popular among these areas.
1.20 years experience on Led manufacturing
2.Establish long term stable cooperation with many renowned enterprises
3.Professional technology team,more than 200 R&D personnels
4.Self-reliant in LED light source
5.Strict procedure quality supervising and burn-in period
6.Complete Quality Control System
7.Good after-sales service